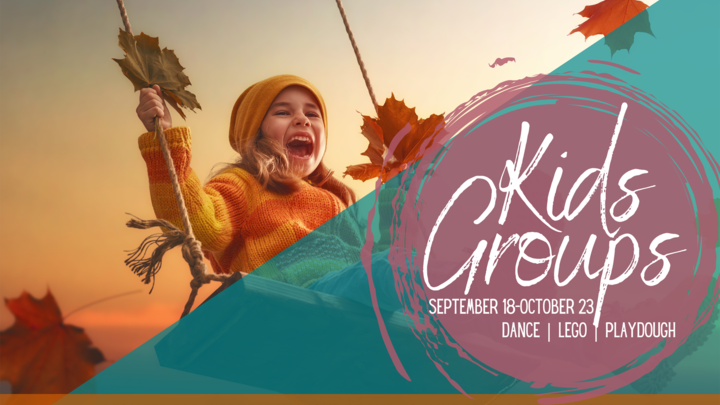 Fall Kids Groups 2019
September 18 - October 23, 2019
$20 - 25
Dates & Times
Sep 18 - Oct 23, 2019

6:30pm - 8:00pm
Attendee Types
Dance Class (K-5th) -Wednesday Night Group

$20

Lego Group (K-5th)- Wednesday Night Group

$25

Playdoh Group (Preschool 4 & 5 Yrs. )- Wednesday Night Group

$20

Nursery Group ( Birth- 3 Yrs) - Wednesday Night

$20
Details
Your kids are going to have loads of fun on Wednesday Nights in our activity based Kids Groups! These groups center around a common activity or interest while diving deeper into the Bible and learning how to apply it to our lives.
Kids are encouraged to invite their friends to join them for Kids Groups! We have special incentives this year for bringing a friend. For every new friend they bring they will earn a box of candy and $500 in Kids Bucks, to spend in our special kids store. The child that brings the most friends this Fall group season will win a $1000 Kids Bucks!
Don't let your kids miss this great opportunity to connect with kids their age! Sign up for a groups here!
Scholarships are available please contact linsey@shorelinecc.com.